Frequently Asked Questions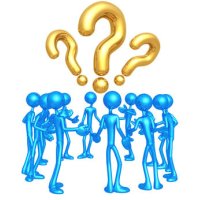 Why is an assessment consultation important?

This appointment will allow you to meet Pauline before deciding to proceed into therapy and for Pauline to assess how best this programme can help and support you. This also provides you with the opportunity to have any questions you may have answered and to clarify your understanding of what this therapy focuses on.
The 'Power of Change' programme is unique and very powerful for those who commit to it. For many, the changes are quick, intense and very productive. To ensure that you will benefit most from working with this programme, we need to assess and discuss the suitability of this programme based on your circumstances.
You have the options of making an appointment for an assessment only or for an assessment with the possibility of flowing into a full session.
Why other therapists may not require an assessment consultation?
True Essence has one clear aim ... to empower you to be YOU in everyway.<br>
This programme aims to work with your complete personality ... mentally, emotionally, physically and spiritually. We need to be sure that you fully understand the changes that you may experience before we embark on any form of therapy because the changes can be very powerful and 'life changing', therefore it is our responsibility to ensure that the programme is presented at its optimal.
So, this is not a straighforward case of being hypnotised to change a behaviour, feeling or thought. Once your personal power for change is discovered and allowed to flow, most experience changes across many aspects of life - including the original issue that brought them to therapy plus improvements in relationships, career choices, emotional balance 'peace' and mental clarity of their life direction.

Is change really that simple?
Absolutely. It is fairly easy and simple. Simple things often works wonders, however people have been conditioned to believe that things have to be complicated to work or to mean something. That's a misconception.
Some clients even go to the extent of expressing that the process seems "too easy". They have wondered how something so simple can effect change so easily and quickly.
As the saying goes ... KISS = "Keep it Simple Spirit". I have replaced the negative synonym with "Spirit" because when we live in the spirit of things, nature flows gracefully. When we recognise our spiritual essence, we can enjoy the effects of change as a child would.
Is the 'Power of Change - Re-Emergence' programme for everyone?
This programme is best suited for individuals who are absolutely ready to embark on their adventure of life through the journey of change. Those who are ready to be responsible for their personal success in their unique natural way will enjoy and grow in leaps and bounds long after the end of this programme.

For those who want to only give it a try, I'd recommend a different course of process prior to embarking on this programme.

Everyone is different and we all change as we develop throughout life. As we change, our needs change. My recommendation would be to check with your sense of self. I often ask people why they chose to see me instead of the other therapists they enquired about. The most common answer was ... "I can't really give a reason. I just felt like this was just the right thing for me." Some even said that they have tried going to several other therapists but they just knew there was something different when I explained my process to them.

I have even had several people who return 6 months after having the assessment appointment to begin their course of therapy. Throughout this time, they have experienced various changes and one day, they find themselves thinking that they are now ready to embark on this change. So ... you are the best judge of what will suit you best.

There is a time for everything. Very much like a fruit that is ripe and ready for the picking, will naturally drop when it is ready. If one picks the fruit forcefully and tries to ripen it prematurely, the fruit may not be as sweet or succulent. When we are able to enjoy each step of our journey, we are able then to make the best of each experience.

The most important thing to consider before you embark on any therapy is how you feel about the therapist.

I want to be hypnotised, be told what to feel or do, wake up and not have to do anything else. Can't I just be hypnotised?
Of course you can, if that is your choice. It is perfectly a normal desire to just hope for change to happen with the blink of an eye. Hypnosis is more than just being hypnotised and being programmed with a new version of thought or belief systems. In a simplistic way, that is the easiest way to describe this.

However, even when we upgrade a computer or load on a new computer programme, we still need to ensure that whatever we are loading on is compatible with the computer or we may end up corrupting existing files and causing errors
I am not good at following any processes, so I don't want to do anything. I just want to wake up a different person.
Would you give your car keys to Joe Bloggs and tell him ... "I am all yours and these are my preferences. You take me where ever you think is right for me"? I think not. We all like to achieve our goals and feel the success of the investment of our energies and focus.

You are not a car that you take into your garage to have it serviced at the whim of the mechanic. I imagine that before the mechanic starts on any changes, you want to know what they plan to do, how they hope to do this, what they wish to achieve from this and you'd see if it would really be something you want to have in your car. Otherwise, if you take a manual car in, you may end up with an automatic car with modifications that don't meet your needs.

Paul McKenna's TV series "I Can Change Your Life" had a lady who was house bound for a few years. In the short period of and hour and a half, she was out walking around the block. She had her freedom back and could go places with ease after just one session. This lasted for about 3 weeks after which her symptoms slowly crept back in. So ... Yes, with hypnosis change can be effected but for long lasting change, your minds (conscious and subconscious) has to be working in alignment.

Hypnosis can help you clear out an untidy and outdated wardrobe instantaneously and of course once it is tidied up, you will feel fantastic for a few weeks while it remains tidy. However, if you continue to fill the wardrobe with thoughts, feelings and behaviours you had before, it is only a matter of time that you will feel the wardrobe is bursting out for attention again.

As Henry Ford said, "If you always do what you have always done, you will always get what you have always got."

Why is this different to classical hypnotherapy?
How often to I need to come back for top-up sessions?
Top-up sessions are not required once change happens from within.

Once you have learnt your mathematics (addition, subtraction, multiplication tables etc), it is with you for the rest of your life. We don't ever need to relearn that. Sometimes, if it has not been used for a little while, it may take a little longer to do a maths question, however the more we practice, the ability returns to your consciousness very quickly.

Some clients call or email me months or years later to express how life has changed and how much they still use the techniques we shared. Of course they have also gained new skills along the way and that's fantastic. I am only one step along their full and wonderful experience of life.

For those who choose to make a follow up appointment about 6 months or a year later, they do so because they recognise that there is something that needs clarifying in their future and they wish to move further into the next stage of clarity. There is no need to re-address the same issue they originally came for.

The therapist will his or her best job based on their knowledge and skills. Your responsibility is in carrying on the wonderful work beyond your achievements gained beyond session times.

Noone, apart from yourself, can claim to have all the answers to your questions and process of life. The role of the therapist is to help you access the answers within you much easier. So instead of telling you how you are going to feel from now on, you will begin to learn how to xommunicate with your complete personality and discover its powerful function in life.

Do I need to have rapport with the therapist? I have been to many different types of therapy before and they found it difficult to build rapport with me.

This can arise for some people especially if they have long standing unresolved issues. Mainstream therapy including counselling, psychotherapy, hypnotherapy etc. has a basis of rapport building prior to the beginning of a successful therapy. Sometimes this happens instantaneously while others may take a little while to achieve. For some, if the difficulty to build rapport, is the main issue for seeking therapy, the therapist has to be able to look beyond this and work with what is truly presented by the client.
Do I need to have rapport with the therapist? I have been to many different types of therapy before and they found it difficult to build rapport with me.
This can arise for some people especially if they have long standing unresolved issues. Mainstream therapy including counselling, psychotherapy, hypnotherapy etc. has a basis of rapport building prior to the beginning of a successful therapy. Sometimes this happens instantaneously while others may take a little while to achieve. For some, if the difficulty to build rapport, is the main issue for seeking therapy, the therapist has to be able to look beyond this and work with what is truly presented by the client.

While rapport building is recognised as important in therapy work, the Re-Emergence process works to build connections to the whole personality (conscious and unconscious) included. Rapport is not essential in the process of change. A successful therapy is determined through the ability for awareness and change that is affected in the best interest of the client, by the client him or herself.

Through building a connection with the true essence of your personality, we can easily get straight to the core instead of having to beat around the bush with life conditioned reservations. The true essence of a person knows intuitively whom to trust and open up to and to what extent.
What if I have difficulty opening up to talk about my problem?
When we become aware that we have a problem, it is not really the problem that is the issue. Usually people seek therapy for to addres the symptom that we see to be the problem. So, to be able to share and be open about the problem requires that we acknowledge that we may not always know what the problem really is and for real freedom, we also need to be aware that we don;'t really need to know what the problem is.

And to talk about the problem or feelings means that the cause is very precise which life never is. Let us consider the example of a child who has fallen down and crying like it is the worst thing ever that happened. She may be crying because of the fall but she may also be crying because over the last week, things has been challenging. Perhaps she forgot her homework book and got punished and yesterday her friend got upset with her, hence when she finally fell down this time, it was an accummulation of all the emotions gathers over the last few days that has resulted in this outburst. Therefore, we encourage the subconscious to resolve issues on a far deeper level than we are conscious of.

Because we will be working with the deeper aspects of your personality and consciousness, we will be communicating in the sub-conscious mind's natural language. Sometimes we may know that we are sad and if we were to talk about our feelings consciously, we may express that we are 'sad'. However, when we look further into it, we realise that within the feeling of being sad also contains the feelings of 'frustration, disappointment, anger, hope and other emotions that really has mo one word to express it.' Therefore the client may not need to talk about the problem consciously.

Further to that, many clients return to their second session sharing that they have come to a realisation that the problem that brought them to therapy in the first place was not the real problem they wanted to work with. The subconscious knows the best order in which issues need to be addressed.

There have been people who have sought therapy to end drug addictions who realised that they have carried guilt in their life or that they have been trying to manage ADHD through the use of drugs. Stopping smoking may have embedded within it a desire to build respectful relationships in their life. Weight loss may have behind it a holding back of pain experienced arising from a loss of a loved one. There are so many possibilities and each person is completely different. No matter what it is ... when the person realises the truth within themselves and is able to relate with the self, the reasons and need for the addictions, depression, anxieties etc, diminishes.
How Many Sessions Do I Need?
First of all, I will be truthful and realistic. It depends on many things. It is true that many people resolve their issues in one or two sessions, but if you have something which is deep and long standing, you may well need more than a few sessions.
* Some people resolve things in one session.
* 80% have done so within three.
* Some people need more then three.
Based on your initial assessment meeting, I will give you an estimate duration of a programme based on your needs. The speed at which you complete it lies solely within you and your personal circumstances. The speed in which healing and change is achieved has no indication of how successful a person you are. It just means that perhaps the things troubling you need to be addressed within its own natural rate. Through the combination of techniques, we short cut the process and make the changes far more quickly and effectively so that you can carry on and focus on the more important and meaningful things in your life. The success of change is determined by the rules of the mind within each and every one of us. However, the rule of the mind that is understood is quite different to how Re-Emergence has found the mind works.
Terms and Conditions of using this website.
---



© 2005-2012, Pauline Kam, True Essence. All rights reserved. Last updated: on 3 April 2012.