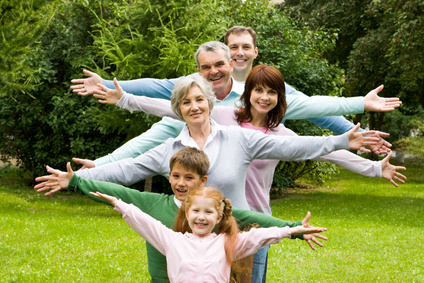 Note: All clients who have chosen to share their experiences are given the choice of initials or first name to remain anonymous and to maintain their privacy.
These testimonial were given with the understanding and intention to inform and encourage those who are considering a change and who have yet to embark on their own journey of love, freedom, joy and self-discovery.

Depression - Anxiety, Phobias, Panic Attacks Testimonials
Anxiety attacks over 25 years with depression - R.G.
"Pauline gives so much of herself. Having dealt with other professionals briefly in the past, I know where I will always go in the future. You help make a person feel in control of themselves to find the cure that is within. You instilled a confidence in me to achieve my own goals and I am more positive about controlling my stress levels. I feel more assured of myself now. Thank you for being you and a good listener. This is certainly the therapy that works for me. God Bless you."
Depression and Anxiety - A.S.
"Pauline is well informed, well educated and listens and remembers everything I tell her. She is understanding, experienced and has helped me understand the depression that inflicted me. I found her easy to talk to, gentle and intuitive. She really listened and got to the bottom of the problem. I am happy and much more relaxed."
"I feel like this is the most neutral place I have ever been in. No matter what I bring into and say to you in this room, it just comes out and goes "POOF" into the space around me."
"Making the decision to visit with Pauline has without a doubt been the most worthwhile investment I will ever make in myself. I felt extremely comfortable confiding all my issues to her and she has been able to give me the skills to move forward into a new chapter of my life with a far brighter outlook."
"Pauline is a person - not just a therapist. She changed the way I see life in so many ways. I feel more positive and so much more sure of myself. I know how to handle my troubles and I know how to stay positive. Pauline listens and acts. She does not just listen. She actually hears what you say and mean. She does not waste time, and she does not make you feel you have to hurry."
Withdrawal from social environments and boredom
"Before the visits, I felt my life was not motivational. Every weekday I was looking forward to Friday. Likewise each day I was waiting for the clock to strike at 4:30pm for me to leave the office. After the visits, my life has improved in many ways. I start to be more appreciative and become more enthusiastic to walk on this journey of my life. The therapy is working very well for me. You have awakened my subconscious mind. Thanks to Pauline Kam."
Panic attacks, fear of spiders and reproductive health - L.M.
"I would say that Pauline is extremely good and professional, giving a real alternative to the usual on going drugs that the doctors prescribe. The results work without any side effects or on going treatments. I found Pauline to be very trustworthy.

I feel more confident and I have learnt how to relax. I have also improved in other areas of my life. At first, I had reservations but in the first session with her, I realised that she is the real thing.

Pauline was good at listening beyond the words. I went there for a problem and she found / solved others issues as they appeared.

You can be healed in an easy way without drugs. And in the end, you have a very rich experience. Thank you very much for all you have done. All the best for now and the future".
Addictions - Smoking, Drugs, Gambling Testimonials
"If something is troubling you, having a session with Pauline is definitely worth it."
"I went to Pauline for treatment for a few problems I was having in my life. My main concern was my addiction to P. I felt I had no control over my life anymore and was desperate to find a solution. I had been carrying around a lot of emotional baggage and felt very lost.

We got straight on to my issues the first appointment I attended. We covered everything needed and some. I've learnt so much from Pauline about myself and understand so much more. My life has done a complete 360. I saw and felt positive changes in myself immediately.

I am not only cured from my addiction but I have no desire to ever return to that way of life again. I now feel alive and fulfilled. I'm happy and back in love and smile so much more.

My first impression of Pauline was fantastic. I felt very comfortable and at ease with her. She made me feel very relaxed and I also felt a strong feeling of trust. Pauline's office became a safe place to go, I always looked forward to appointments. Pauline has a very gentle and kind way about doing things.

I never thought for one moment that I would only need five appointments. This treatment works really fast its incredible.

Pauline always had a very professional approach towards me. I felt respected at all times and I found it very easy to talk to Pauline. Because of the issues I brought up, I never once felt she was judgmental.

I went into my sessions with a positive attitude every time and always came out smiling. Pauline has a calm and gentle approach in therapy. I never felt any pressure and always enjoyed my sessions.

I would without doubt refer anyone to Pauline. I believe in this therapy, I am proof. It really works. I would not hesitate. I think the treatment was very good value for money.

The part I like most is the time frame. I have come so far in such a little time. 5 appointments to be exact.Pauline helps you understand and have a more open mind. I would rate Pauline's practise as a 10 out of 10. I appreciate everything Pauline did to help me. I felt truly blessed to have had treatment with her.

Fate led me to find Pauline's advert in my local newspaper. It has changed my life for the best. I now know I can move forward in my life towards a happier more rewarding future.

Thank you, Thank you, Thank you."
Life Balance -Relationship Problems, Wellbeing & Health, Reproductive Health
"As I already recommended my son to see Pauline, I trust Pauline and hypnotherapy. She never offends clients; she carries on the therapy with very calm and gentle way. I felt very comfortable when I was being given therapy by her. I found that I had not faced my true-self. I could listen to my voice after the therapy given by Pauline. I feel more positive and stronger inside myself."
Marriage separation - P.C.
"The few days before I saw you, I was feeling so depressed. I don't know what happened. After I spoke to you that day, I went home and had the best sleep in a long time. When I woke up the next morning, I felt so strong and happy. I have finally been able to leave my bitter experience with my ex-husband behind me. I am not affected by it anymore. I don't know how it happened, I just know I feel so happy and free now. Thank you Pauline."
Relationship problems - G.G.
"I don't know if you realise the magnitude of what that one word has done for me. Thank you so very much Pauline."
Relationship difficulties - J.W.
"Pauline's guidance and wisdom has helped me so much in various ways. Due to her uniquely calming, understanding and gentle nature, I found her easy to confide in and I always felt enlightened after spending time with her."
"I feel more sure of my abilities and am moving forward into the future. You have helped me be more confident in myself. I am more aware of my eating habits and am able to regain control of them. Thanks Pauline."
Weight problem and Relationship issues - Sue
"When I first went to see Pauline, I went because I've had a problem with my weight for years, but as our sessions progressed I soon realised there was so much more involved. My weight was just a small piece of the jigsaw. I started changing things in my life and the pieces started falling into place, without even trying.

At first I was a bit apprehensive and was doubting whether this treatment would help but after the second session I changed my mind. Everything has changed and improved for the better. By being true to myself. I am so excited about the future and I look forward to moving ahead. The other best thing I discovered was I found out who the real me is.

Kia ora to you Pauline and God Bless."
Lack of Direction in Life and Shyness - John
"Pauline dealt with me and my issues with care and respect. She challenged me NOT to settle for a mediocre life, but a life full of financial security, family, friends and most of all, working towards my goals and aspirations instead of living day to day in the past.

For years, I have always been a shy person with no direction in life, living day to day in fear ... until I found "PAULINE". My self esteem and confidence have improved. I am not just thinking about IT ... I am actually putting myself out there. I have a life plan, my future to strive for and I take pleasure in completing tasks I set out to do.

I would refer any of my friends and family to Pauline because she is a person you can trust. She won't judge you for who you are or what you have done.

I would recommend Pauline to anyone who is serious in wanting to change their lives. Pauline was always kind and considerate and never judged me. Pauline made every session warm and safe at all times.

I came in to get courage and I also got direction, set life goals to be financially secure and to live a full and normal life. Thank you Pauline."

Other Issues Testimonials
"Thank you so much for your help with assisting my daughter with staying dry at night. It has been very successful and we are both feeling very happy about this outcome. Thanks heaps."
"I don't know what it is. I feel that I can tell Pauline things that I have never told anyone else before."
Self sabotage. Stuck in life - emotionally, financially and mentally - P.M.
"I felt very comfortable relating my confidences to Pauline. Pauline has a clever knack of getting to the heart of deep-seated problems."
Professional blockage - B.S.
"Thank you for your help. I feel as if you have given me a kick start on my journey. Things are flowing well and I am again in touch with my inner self. Everything has healed and I am feeling wonderful."
S.G.
Everything was useful for me in my therapy including the homework. The relaxation CDs were fabulous. I learnt how to really relax. It is great to know that you can always use the CDs again in the future. They are worth their weight in gold.

C.M.
I found it to be informative and interesting. I really enjoyed it more than I thought I would. I wasn't sure what to expect and must say I was pleasantly surprised. I purchased the CD's because I was looking for a way to relax at night and I found it.

Angela
I got this CD to help me relax more and release any bad or old negativity in my life that I don't need. The White Cloud CD relaxes me so greatly that I have never actually heard the whole CD yet! I have found it excellent for relaxing and when I think of specific things to put into the Cloud, I always feel so much better about it afterwards.

K.P.
I found Pauline to be absolutely lovely and helpful. I purchased 3 of Pauline's CDs. to help me with my stress levels and to learn to let go of things (problems out of my control). The CDs have helped me to relax and to "let go" of my stress and problems. I would rate the value of the CDs to be 10 out of 10.

Angela
Pauline has a wealth of knowledge about how the mind works and how to fix a range of problems you may have. The CDs are great for helping with that, relaxing and generally feeling better about yourself and how you deal with things. They have really helped me!

A.M.
The background music was extremely relaxing. Personally, I enjoy the White Cloud CD and I think they are great. I listen to them every night to get rid of negative thoughts etc.
© 2005-2012, Pauline Kam, True Essence. All rights reserved. Last updated: on 2 April 2012.