As the year of 2011 draws to a close this month, here are a few things that may interest you
Title: Master Keys for Change
Date: 13 December 2011 (Tuesday)
Time: 7:00 to 9:00pm
Venue: Mercy Spirituality Centre, 104 The Drive, Epsom, Auckland
Cost: Community talk - 'Koha'/Contribution of $10
Bookings essential: Call Pauline on 0800 377 363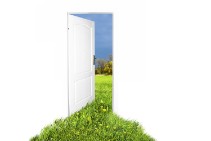 Are there things in your life you want changed … ?
 Started but keep on getting stuck.
 Tried but find yourself back where you started.
 Driven to change but don't know where to start
 Willing but can't stop your mind from playing its same old tune
 Ready but the past keeps holding you back
 Know things must change but can't or it just doesn't happen
 Think you have issues with self confidence or procrastination?
If you are ready for empowered change …
start by stepping through the door
The information shared this evening will look 'beyond' the existing ideas and techniques taught and followed by many regarding goal setting and creative living.
Times have changed and so must we. Many have come to notice and realise that somehow, things that used to work in the past no longer work the same now. However, many do not yet clear what this is that is different. We are aware that change for the sake of change will only drive us in circles but the need to change becomes ever so stronger. It is time to stop looking outwards for answers and directions. Discover how to tap into your own resources within.
The evening will be casual and will allow for discussion and sharing of ideas that best serves your intentions. Be open for a night that could change a whole lot more than just the way you perceive life.
Bring any questions you have about why change has been difficult for you or why certain patterns repeat in life and how to change that and much more.
2. Book Special for the month of Dec 2011, get a copy of this book for only NZ$25 - $10 OFF RRP $35 NZ / $30 AUS
Send Pauline a message or Call on 0800 377 363 to arrange delivery to you ASAP.
20/20 A Fresh Look at Business Growth
This is taken as an excerpt from a new book I've co-authored, for more information about this, please visit: www.2020freshlook.com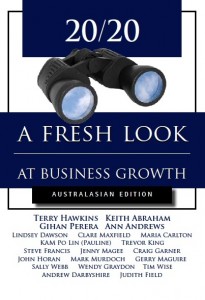 'Life success' is a science that has been studied, plotted, mastered and reproduced by men and women whose names stand out in history, carved in time to impact and guide humanity. This list includes, but is by no means limited to, Captain James Cook, Winston Churchill, Martin Luther King, Mother Teresa, Florence Nightingale, Helen Keller, Indira Ghandi, Napoleon Hill, Sir Edmund Hilary, Sir Joseph Banks, Sir Peter Blake, Steve Irwin, Margaret Thatcher, Bill Gates and Bob Jones.

All these people, past and present, have shown an ability and commitment to embrace life and being who they really are. In many ways, they had no other choice than to be themselves. One could say that they were all great achievers precisely because they chose to be no other than their authentic self.

We are no different in our missions to fulfill the vision we feel drawn to attain. Whether we are parents, teachers, artists, accountants, CEOs, world leaders or Olympians, we each hold the key to be great in our own right by giving birth to our authentic selves. Tomorrow's success relies on our ability to BE what we love, to LOVE what we are and to DO what is us. Isn't that the ultimate measure of successful living?

*** To read the complete chapter, you can purchase a copy of this book or request for it from your local library.